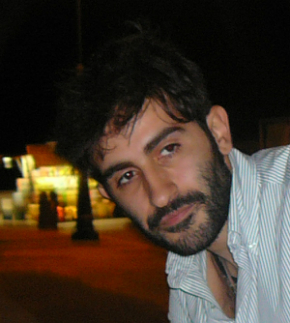 Born in Rome in 1986, he graduated from the School of fine arts of Rome.
He was the assistant of Pizzi Cannella.
« I don't want to make the understanding of art difficult. I just want to be a painter who expresses his feelings. I think it's essential to reveal what words can't tell ».
My residence project is called « Silent Births ». It consists in 7 canvases of middle sizes. Human bodies and animals are present in my paintings because the meeting between man and animal concentrates our emotions.