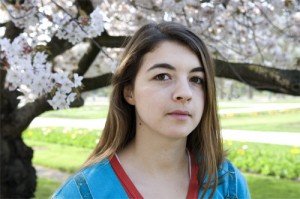 Born in 1983, she graduated from the École Nationale supérieure de la photographie – National higher school of photograph in 2010.
« My photographs result from a deep observation of nature. It entails a state of awakening in front of the things that is represented in images by the contemplating point of view going beyond any common vision of the place ».
« In the frame of Ateliers du Plessix-Madeuc, we decided to work together with Clément Bodet, on the Vallée de la Rance and to mix our own approaches of landscapes between contemplation, documentary assessments and metaphor. We realized and presented a book of artist at the Léhon abbey».
To learn more about Sophie Bridelance click here