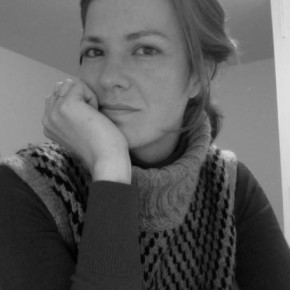 Born in 1981 in Porto Alegre (Brazil), graduated from the Ecole nationale supérieure des beaux-arts (ENSBA) – National higher school of fine arts of Lyon. She lives and works in Paris
Supported by Yves Bélorgey, artist-painter, professor at the Ecole nationale supérieure d'architecture – National higher school of architecture, Paris-Malaquais.
During my residence in the Ateliers du Plessix Madeuc, I want to continue the work I had started on a set of drawings called "Eclipse". I mean I want to re-discover a pictorial value in the erasure of the image.
I'm interested in the properties of light and its role in changing our visual perception. I play on its intensity that in the same time reveals but also can annihilate the represented image.
I plan to work on this with watercolors. I want the superimposition of different layers to stay visible. I want every track of my work to be visible on the surface of the end work.
With this project, I would like to go into issues that come up to my work in depth: the expression potential of the pictorial material, the use of the scale for diversion and the landscape as a frame resulting from a human point of view.