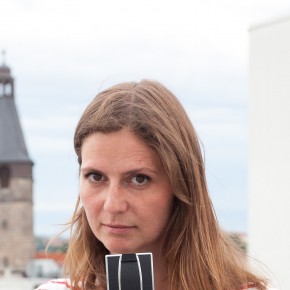 Born in 1978, she graduated from the Bauhaus University in Weimar (Germany) in 2006.
« My works talk about a lived story in chosen spaces and thus of the inhabitants. I worked on these « life spaces » to draw up my creation plans that make the spaces become portrayals and portrayals become spaces ».
"In the frame of the Ateliers du Plessix-Madeuc, I want to work on legends and tales of Brittany that deal with fountains and wash houses of Dinan County. I want to make a research on theses spaces devoted to cure bodies and also souls. Photo is my main mode of expression. But I work more and more with other media like drawings or video. These different approaches of subjects can be gathered in a set and lead to an installation ».
She is supported by Philippe Bazin, photographer et professor at the École supérieure des beaux-arts – Higher school of fine arts of Valenciennes.